Flight Software Engineer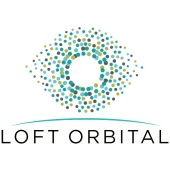 Loft Orbital
Software Engineering
Toulouse, France
Posted on Tuesday, February 28, 2023
Wanna join the adventure?
We're developing the platform that enables our customers to develop software onboard satellites. We need individuals who: have experienced projects done at scale; designed and architected distributed systems; guide, mentor and lead team members.
Our Flight Software team has talented individual contributors both in the US and in Europe from a variety of backgrounds. You will have the opportunity to work together with Product Management and other stakeholders (Mission Leads, Satellite Operators, Ground Software, etc.) to iterate on new features, solve common goals, and ship space missions!
Location: Our preference for this role is for someone to work on-site in our Toulouse office. That being said, we operate as a globally distributed team and realize that sometimes the best candidates can't realistically relocate.
*Research shows that while men apply to jobs where they meet an average of 60% of the criteria, women and other marginalized people tend to only apply when they meet 100% of the qualifications. At Loft, we value respectful debate and people who aren't afraid to challenge assumptions. We strongly encourage you to apply, even if you don't 'check all the boxes.
About this role:
Drive innovation on the team with an inclination to experiment and to boldly confront complex problems.
Represent Loft Orbital and its values in public communication around broad initiatives, specific projects, and community contributions.
Interact with customers and other external stakeholders as a consultant and spokesperson for the work of your team.
Develop and maintain distributed system across multiple nodes on a variety of embedded platforms that include real-time operating systems (RTOS) and the Linux kernel.
Focus on continuous improvement of technology, tools, and processes.
Must Haves:
Experience building and debugging applications with C/C++ on embedded systems.
Experience working in a Linux environment using open source toolchains.
Experience creating or modifying BSPs, device trees, drivers, kernels, or boot sequences for Linux or RTOS
Experience with the Xilinx Zynq UltraScale MPSoC chip at a low level (driver, BSP, boot sequence [bootROM, U-boot], device-tree)
Capacity to clearly and concisely communicate about technical problems and propose thorough iterative solutions.
A positive and solution-oriented mindset.
Familiarity with processor technologies such as ARM, RISC-V, or PPC.
Nice to Haves:
Have 3+ years of experience with the Xilinx Zynq UltraScale+ MPSoC processor.
Have experience developing with embedded type-1 hypervisors, such as Xen or seL4
For this role we are open to the person being based in any of our 3 locations. Loft is an international company and specific details of our benefits may vary depending on locations. In all locations we provide:
Comprehensive Healthcare
Equity in our company
Generous paid time off/holiday
Maternity & Paternity leave
Relocation assistance
Company and team Off-sites
Lunch for those in office

If you are successful in your application we can provide you with the exact details.
Who We Are
Loft Orbital builds "shareable" satellites, providing a fast & simple path to orbit for organizations that require access to space. Powered by our hardware & software products, we operate satellites, fly customer payloads onboard, and handle entire missions from end to end - significantly reducing the lead-time and risk of a traditional space mission.
Our standard interface enables us to fly multiple customer payloads on the same satellite, with capabilities such as earth imagery, weather & climate /science data collection, IoT connectivity, in-orbit demonstrations, and national security missions. Our customers trust us to manage their space infrastructure, so they can focus on what matters most to them: operating their mission and collecting their data.
At Loft, you'll be given the autonomy and ownership to solve significant challenges, but with a close-knit and supportive team at your back. We believe that diversity and community are the foundation of an open culture. We are committed to hiring the best people regardless of background and make their time at Loft the most fulfilling period of their career.
We value kind, supportive and team-oriented collaborators. It is also crucial for us that you are a problem solver and a great communicator. As our team is international, you will need strong English skills to better collaborate, easily communicate complex ideas and convey important messages.
With 3 satellites on-orbit and a wave of exciting missions launching soon, we are scaling up quickly across our offices in San Francisco, CA | Golden, CO | and Toulouse, France.
As an international company your resume will be reviewed by people across our offices so please attach a copy in English.