Manufacturing Technician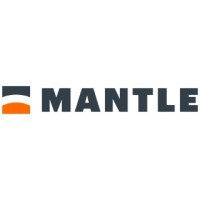 Mantle
San Francisco, CA, USA
Posted on Thursday, August 24, 2023
Mantle is a disruptive Series B, venture-backed technology company that is helping manufacturers bring millions of new products to life faster, cheaper, and more easily than ever before with its patented TrueShape™ metal 3D printing technology. By combining hardware, software, and materials, Mantle is creating a new category of metal additive manufacturing that is being rapidly adopted by major global OEMs.
Mantle's employees thrive in an environment where multiple fields of study come together to solve challenging and important problems. You will be joining a diverse, cross-functional team that is bringing to market the most advanced precision metal 3D printing technology designed for high volume production. Mantle is fundamentally changing how metal parts are made.
The Manufacturing Technician at Mantle will play an integral role in Mantle's Manufacturing Department, assembling 3D metal printing systems and related equipment. As a foundational member of the manufacturing team, you'll take ownership of electrical assemblies.


Your work will include:
Assembly and test of electromechanical subsystems.
Repairing and maintaining existing systems.
You'll find the work engaging if you bring a few of the below to the table:
Experience building, testing, or maintaining electronic/mechanical equipment
Handy with soldering, wire crimping, cable harness routing, sensor calibration.
Hands-on with multi-axis CNC control systems
Confidence running verification tests in a manufacturing environment
Associate degree in engineering, technical certifications, or equivalent in-industry experience
Experience with BOM management or product lifecycle management software (Arena Solutions)
Experience with managing work using Work Orders and elevating issues on Jira
We're all-hands-on-deck; here are some additional day-to-day activities you may participate in:
Assembly and integration of custom subassemblies, including electronics cabinets, cable harnesses, metal additive manufacturing hardware, and custom test fixtures and apparatus
Execution of manufacturing tests using a mixture of custom software and electromechanical characterization and setup.
Calibration and configuration of sensors and 3 / 4 axis control systems
Provide feedback for accuracy of Mfg Process Inspections (MPIs), bills of materials (BOMs) process flow documents, test documents, and assembly drawings
The targeted pay range for this role is $30-$35 per hour and is commensurate with experience relative to the position. Actual compensation depends on a variety of factors including location, experience, and skills.
Mantle is an equal opportunity employer. We provide complete benefits and competitive compensation that includes equity ownership. You do not need to match every listed expectation to apply for this position. Here at Mantle, we know that diverse perspectives foster the innovation we need to be successful, and we are committed to building a team that encompasses a variety of backgrounds, experiences, and skills. Per Mantle's current COVID policy, all employees are required to be vaccinated.