Business Intelligence Analyst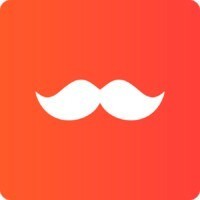 Rappi
IT, Operations, Data Science
Multiple locations
Posted on Wednesday, November 15, 2023
Hey, it's time for you to join us showing the world we are the company that is changing paradigms, where we revolutionize the hours, minutes and seconds!
Do you want to know why Rappi?
⭐️ WE SEE OPPORTUNITIES where others see problems
⭐️ WE SEE CLOSE where others see distance
⭐️ WE SEE ADRENALINE where others see pressure.
Join a team where we are all capable of EVERYTHING, where we all have the same opportunities, regardless of gender, race, sexual orientation, religion, nationality, age, disability, training or experience.
Did you like what you have read so far? Find out how you will deliver magic together with us through your Rappi mission 🧡
Check out how it will impact our ecosystem:
At Rappi we are passionate about making magic run through our hands every day. We believe that motivation flows throughout our ability to create each new idea. We work through agile and multidisciplinary workflows integrating accounting, finance, commercial, operation, product and other leaders. We are looking for a Business Intelligence Analyst for our team, who has a creative mind to find structured solutions to the problems we have on a daily basis and support us in the creation and maintenance of an optimized structure of our processes, tools and databases.
As part of Rappi, you will be responsible for:
• Perform information analysis of the assigned business line.
• Support the construction of KPIs in each area.
• Build and deliver standard reports
• Find possible problems that may be holding back growth and generate alerts.
Good and now, what are the requirements for me to be part of this neon universe?
• Minimum 2 years experience Python
• Excellency in SQL & proficiency in NoSQL
• Knoledge in PowerBI y Jupyter Notebook
• Passion fast-paced startup culture
• Customer Orientated Approach
• Excellent communication, interpersonal and consulting skills
• Self driven and goal oriented with the ability to multitask, back by a high level of accountability and follow through to closure.
Worker type:
Regular
Company:
Rappi Technology Colombia
For more information check our website https://about.rappi.com/es and check our reviews on Glassdoor https://acortar.link/Eqm07Q
We are waiting for you with great anxiety and sparkle in our eyes to deliver magic together! #Rappi 🧡